Update on Oct. 7: Thanks for voting on your favorite cover design. The results are in! After two weeks of voting, #4 is the clear winner with almost two-thirds of the vote. That was my second favorite. My first choice had the lowest number of votes. Lol! But that choice was solely from a design layout perspective, and not so much from what would be the best book cover.
I'm excited to announce that I finished writing and typesetting my newest book, Release Your Dragon Spirit: Follow Your Soul's Calling for Purpose and Prosperity.
Now I need your help to choose a design for the book cover.
I did a few digital mock-ups which are like back-of-the-napkin sketches (e.g. 5-minute cut and paste job for layout and general look and feel). Please vote for your favorite design, and after choosing a cover, I'll refine the final design. The book will be published and available for sale in just a few weeks.
Design #1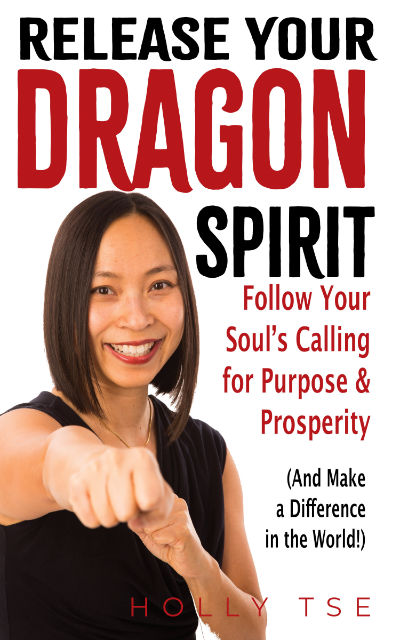 Design #2
Design #3
Design #4
Final Results: #4 with 65% of the vote