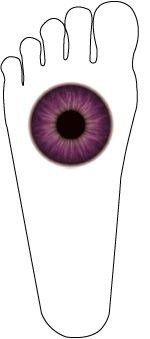 Would you be surprised if your feet started talking to you? What if I told you that they're speaking to you right now? All it takes is a little know-how to learn how to listen to them.
I recently wrote a powerful article for Aspire Magazine on the messages communicated through the feet. Your feet have amazing wisdom to share. They can tell you about your health and life force energy, and also about emotional blocks and self-limiting patterns that hold you back from following your soul purpose.
In the article, you'll learn why you should listen to your feet, how you can listen to them, plus two incredibly insightful Chinese Reflexology points that can pass along potent messages from your soul.
You'll find my article along with other transformational articles in the December/January issue of Aspire Magazine. Marci Shimoff is featured in the latest edition, and you can get a free digital subscription by visiting Aspire Magazine's website.
To discover what your soul wants to tell YOU, click to read my article: Miracle Messengers: How Your Feet Communicate Your Soul's Wisdom.